Tips to help you avoid the flu during your Super Bowl party.
By Kate Walters, American Red Cross Volunteer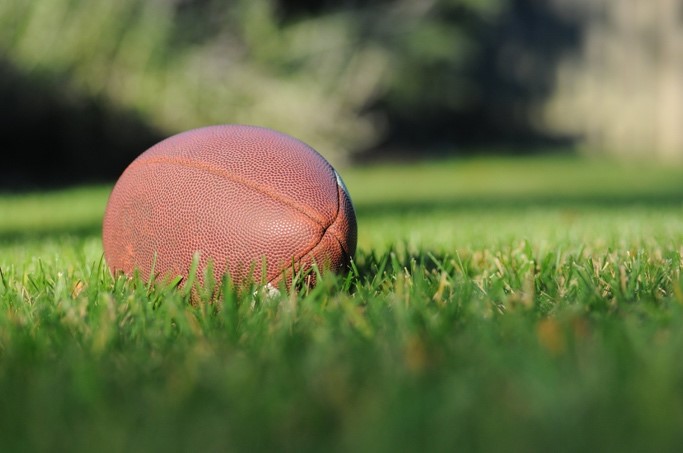 On Sunday, February 3, fans, friends and families across America will be gathering at Super Bowl parties to watch the big game between the New England Patriots and the Los Angeles Rams. If you're going to a party or hosting one at your house, we want you to win the healthy game, no matter how your team does!
In the United States, flu viruses are most common during the fall and winter months. Influenza activity often begins to increase in October and November. Most of the time flu activity peaks between December and February, and it can last as late as May. The CDC reports that between 6 and 7 million Americans have come down with the flu so far this season. Across the nation, between 69,000 and 84,000 people have been hospitalized for flu-related illness this year. Widespread flu activity is reported in 30 states.
The video below shows the flu activity from December 1, 2018 to January 19, 2019. Maps courtesy of Center for Disease Control..
Colorado is Sixth and Wyoming is ninth per-capita in the nation for flu cases as of the week ending December 29, 2018. Since the beginning of this flu season there have been 1,394 people hospitalized, and 1 death in Colorado. Wyoming healthcare providers reported 304 new influenza cases during the week ending January 18, 2019 alone.
It's a good idea to be aware that your Super Bowl party could increase the risk of contracting the flu. There are many points of contact during a Super Bowl party and it's easy to see how your home can become a stadium for the easy spread of germs. With all the friends and food we love to have close by for the big game this weekend, take these precautions to reduce your chances of an interception with the flu virus:
Stay on the bench this year if you don't feel well. Remember that aching muscles, fever, cough, congestion, and sore throat are all signs of the flu. "If you start experiencing any of these possible flu symptoms, it is very important that you stay home, and away from the Super Bowl Party." said Alexandria Duffield, Pharm.D. MTM Clinical Pharmacist. If you are hosting the party, it's best to cancel it to avoid spreading germs to your guests.
The devil is in the double dip! Spread the word that your party is steering clear of double dipping. Scoop once, you're going for a field goal, not a touchdown. Avoid bowls and bags of chips, nuts and candy that tempt partygoers to reach in with their hands. Set out a serving spoon and small plates to make it easier for company to serve themselves. Offer dishes that come in single servings. Serve meats and cheeses individually with toothpicks. If you're going to celebrate using the famous Red Solo Cups, put out permanent markers so fans can write their names on them in order to avoid the "Was that my cup?" experience.
Don't root for the flu. When your team scores that much-anticipated touchdown, skip the high five and the group hug. Launch a friendly competition for the best individual touchdown dance of the season. Celebrate with an "air high five" or try a double dab (ask your kids).
Sideline the germs. Stock the bathroom with germ-killing soap and plenty of disposable hand towels or paper towels. Distribute hand-sanitizer so that it is within easy reach of every football fan. Carefully sanitize all surfaces before, during and after the party. Every flu season is tough. Stay home if you're sick. Serve your food carefully. Celebrate at a distance. Sanitize. The Red Cross wishes you a super healthy Super Bowl party!
Information about how to help keep you and your loved ones protected from the flu can be found at redcross.org/FluTips.
Download The Red Cross First Aid App The Red Cross First Aid app includes safety tips on influenza. Download the free app from the app store for your mobile device by searching for "American Red Cross" or by going to redcross.org/apps.