UPDATE:Thursday, July 26, 2018 – Since the flooding episodes began the Red Cross has been working closely with local emergency management and with people whose homes have been impacted. Our disaster action teams and disaster assistance caseworkers have been working hard to help people recover. Our teams responded to flood damaged homes in Aurora, Englewood, Manitou Springs, Green Mountain Falls, Cascade and Florence.
Since Monday, July 23, 2018 we have met with and supported 39 adults and 10 children. In homes that were determined to be unsafe or not livable we provided financial support for temporary lodging, food and replacement clothing. In other cases we provided financial support to recover food and clothing. In all cases we provided information about how to recover from a flood and provided a list of available resources within the community.
Sheltering
In addition to the individual casework, our volunteers opened shelters in Manitou Springs, Colorado Springs and Durango to support people evacuated due to flash flooding.
How Can I Help?
You can double your donation with the Alpine Bank matching grant up to $250,000. Alpine Bank offered a matching grant with the proceeds going to Red Cross Disaster Relief. You can double your donation by visiting:   https://www.redcross.org/donate/cm/alpinebank-pub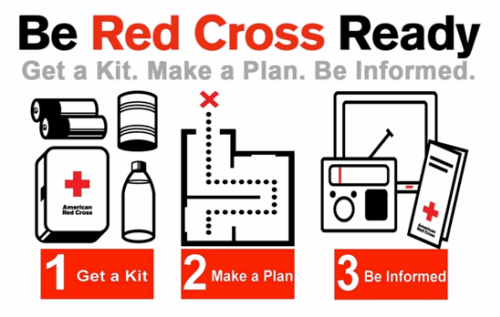 Additional rainfall will bring the possibility of flash flooding to Colorado for the next several days, according to the National Weather Service. Red Cross urges everyone to follow the three preparedness steps to becoming Red Cross Ready.
1. Build a Kit – that has items you will need to evacuate
2. Have a Plan – that will make your evacuation easier and faster. Let others know about your plan.
3. Stay Informed – so that you are aware of any potential emergency that might force you to evacuate.
—————————————————————————————————————-
Tuesday, July 24, 2018 – Heavy rains caused mudslides, flooded homes and evacuations Monday night and the American Red Cross of Colorado was there to help.
In Denver, an apartment complex was flooded and our Disaster Action Team provided support for 16 adults and 3 children. We met with the residents and provided direct client assistance and funds for temporary lodging.
In the Pikes Peak Region, our teams opened two evacuation centers Monday evening at the request of local emergency management. The first was evacuation center was at the Community Congregational Church in Manitou Springs. Fifteen people came to the evacuation center for support, including two children. The local Kiwanis group just happened to be hosting a dinner and the evacuees were invited to join in.
A second evacuation center was opened in Colorado Springs due to a concern for flooding in a mobile home park along Fountain Creek. Water came up quickly but no evacuations were ordered and the center was closed a short time after opening.
Manitou Springs experienced some significant flooding along with hail that was 18 inches deep. The result was flooding of apartments on Manitou Ave. Our disaster teams helped six adults and one child by providing direct client assistance with support for temporary lodging.
Extensive flooding also occurred in Fremont County with rock slides and mudslides that closed several main roads. The Red Cross was called to help a family in Florence, CO whose home was damaged. We provided support for immediate assistance and temporary lodging. Our teams are also working with Fremont County to do a damage assessment to determine what additional support can be provided.
How did all of this happen?
Here is a video of how the storms progressed on Monday produced by the National Weather Service office in Pueblo. You can see the warnings that were issued as the storms developed and merged through the evening. This was posted on their Facebook page.
Evolution of yesterday's (7/23) storms as viewed from the Pueblo radar. Also included are NWS severe thunderstorm, tornado, and flash flood warnings.

Posted by US National Weather Service Pueblo Colorado on Tuesday, July 24, 2018
 More Rainfall?
More rainfall is in the forecast for the next several days. Red Cross urges everyone to pay close attention to weather conditions, forecasts and warnings. You can get weather forecasts and warning information at National Weather Service in Pueblo or in Denver, on local media and through social media.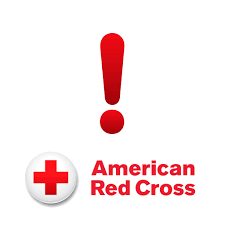 The Red Cross offers a free mobile app that can alert you to storms via National Weather Service warning messages. The app, called EMERGENCY, is available for download at www.redcross.org/apps and at your preferred app vendor.
Follow the Red Cross of Colorado and Wyoming on Twitter at @COWYRedCross.
How Can I Help?
You can double your donation with the Alpine Bank matching grant up to $250,000. Alpine Bank offered a matching grant with the proceeds going to Red Cross Disaster Relief. You can double your donation by visiting:   https://www.redcross.org/donate/cm/alpinebank-pub