Before Winter Weather Hits
Whether you're on a winter road trip, headed to the mountains for a ski day, or you're commuting to work, winter travel is just plain different from the rest of the year. You need special gear, a different mindset, and it takes a lot more planning. Approximately 21% (nearly 1,235,000) of all vehicle crashes each year are weather-related, according to the Department of Transportation. Even if you're a great driver, take a moment to check out these helpful tips and resources to make sure you're prepared and safe.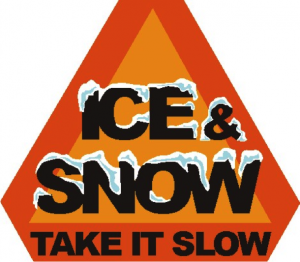 Ice, snow, cross-winds, heavy fog, and more make for slushy, slippery roads, limited visibility, and unexpected detours. It turns out, preparedness is just as important as driving skills.
● Check the emergency supplies kit in your vehicle to make sure it's fully stocked.
● Get your brakes, antifreeze, and battery checked.
● Make sure you've put your window scraper in your car with an extra pair of gloves.
● Put winter tires on your car. They create a noticeable difference in grip, traction, and handling.
● Consider keeping a sandbag, a traction mat, or other traction devices on-hand for slippery situations.
In an interview with Deputy Galloway of the Boulder County Sheriff's Office, he was able to point out the importance of pre-season preparation. "Use winter tires or all-weather tires. And bring blankets, water, and extra clothing because if it gets really bad, having provisions will help if the roads are closed or there are lengthy detours."
Before Each Drive
We all know we should check the weather before we leave the house, but most people just turn on the radio when they get in their car and wait for the traffic update. There are so many other resources that can get everyone to their destination on-time and without incident. Check out these simple tips: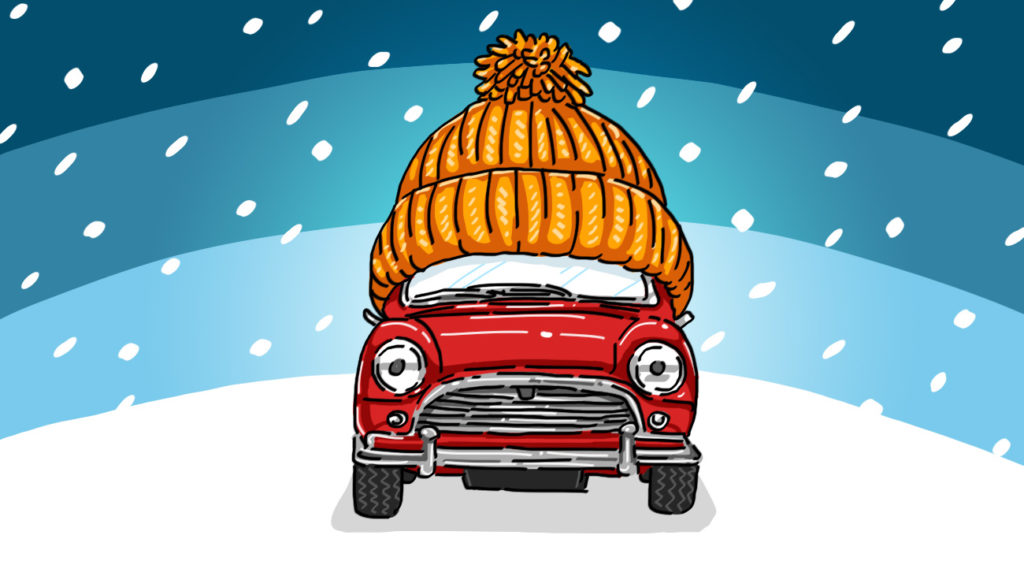 ● Listen to weather reports or call highway patrol for the latest on traffic and road conditions. You can also dial 511 for road condition updates on your route.
● Create personalized travel alerts through CDOT and schedule when you want to receive them so you always know what time you need to leave and whether you need to plan an alternate route.
● Colorado Department of Transportation (CDOT) can quickly tell you about road conditions, current speeds, roadwork, accidents, alerts, and even show you camera feeds for your route.
● For mountain driving, keep chains and traction devices in your car and know how to use them. Trying to figure it out in the freezing cold, or winter storm conditions won't be productive or comfortable.
● If you don't do much mountain travel, that's okay. You can keep chain alternatives, such as an auto-sock, on-hand for icy roads. Or consider a traction mat for icy parking spots.
● Fuel up early and keep your tank topped off, even if you're just going a few miles each day.
Deputy Galloway offered caution regarding the tendency to fill up once the tank is below half full, "People say, 'I know my car,' but when you get stuck in your car for a while, fuel can go pretty quick." He added that keeping a full tank of gas and a few extra dollars for emergency refueling can make a significant difference in someone's day, their stress levels, and their safety.
The Emergency Kit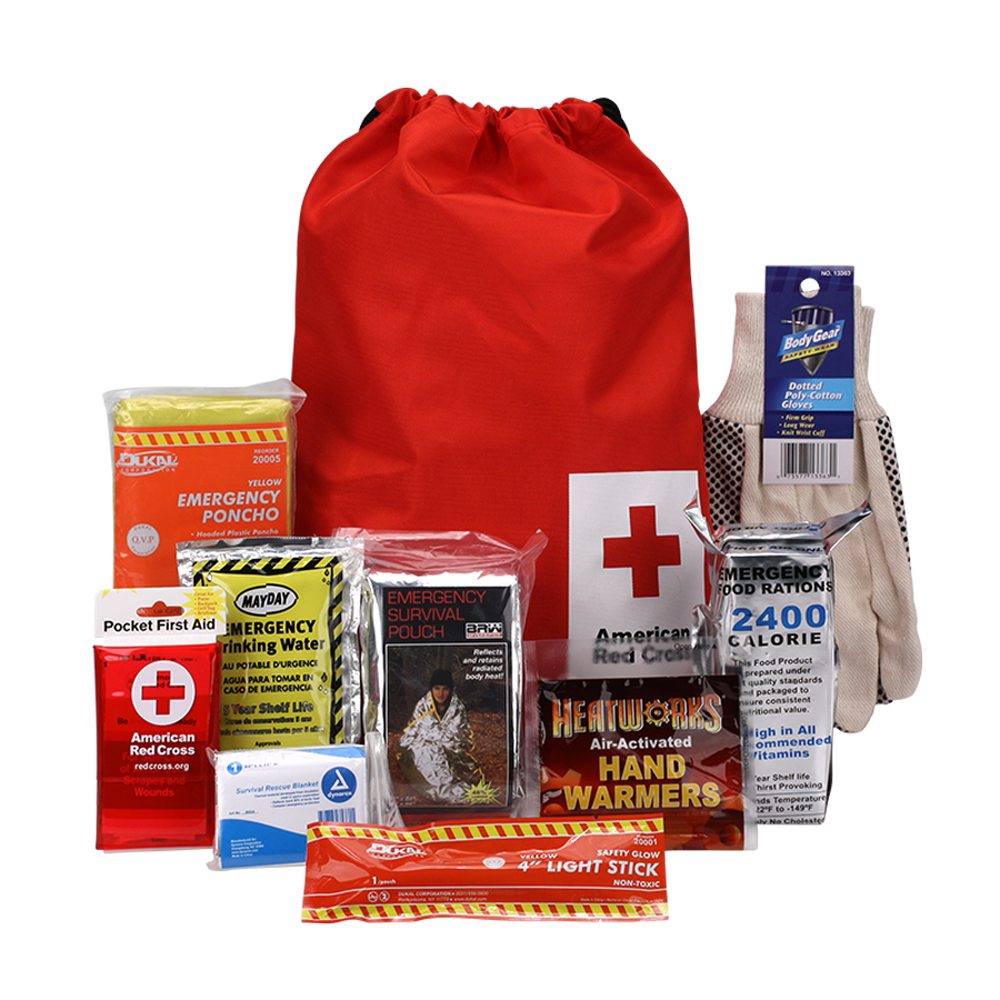 You can get them just about anywhere, but an emergency kit won't help you if you don't put it in your car.
● At a minimum, it should have a blanket, a change of clothes, some snacks and water, a flashlight or headlamp, and a basic first aid kit.
● Even if you travel with winter tires and chains, it's a good idea to keep a sandbag in the trunk in case you get stranded on the shoulder or in an icy parking spot.
● If you or a loved one need access to prescription medications, include three-days-worth in your emergency kit, along with important phone numbers and contact information.
● Keep an external battery for your phone in your emergency kit and set reminders to check it every week for a full charge. Cold weather can diminish battery life. Remember to include the right adaptor for your phone.
● It's also worth throwing a gas card into the kit or keeping one in your locked glove compartment. Not everyone has cash or a card on them when their vehicle guzzles gas while stuck in winter traffic.
You can get emergency kits for you car at this link.
Not everyone can help the way other drivers behave on the road, but you can control whether you're prepared for the season and each day you are on the road. By keeping your car stocked and staying informed, you'll be winter travel ready, so you can get to your destinations safely.