Story by Melissa Stewart, American Red Cross
Every eight minutes, the American Red Cross responds to a disaster. The vast majority of those disasters are home fires. The chances of escaping a home fire increase dramatically with functional smoke alarms and an evacuation plan.
The American Red Cross launched the Home Fire Campaign in October 2014 to ensure members of the community have functional smoke alarms and are prepared to evacuate. Since then, more than a 1.5 million smoke alarms have been installed across the country and more than 500 lives have been saved.  Learn more about the home fire campaign here.
Volunteers with the American Red Cross of Southeastern Colorado participated in the Home Fire Campaign on Martin Luther King Jr. Day of Service by making homes in Pueblo West safer, Jan. 21.
American Red Cross Volunteers from Pueblo and Colorado Springs rose early Monday morning, drove to Pueblo West, and partnered with Pueblo West Fire Department firefighters and volunteers from the community. By the end of the day they had installed more than 50 free smoke alarms and made more than 40 homes safer.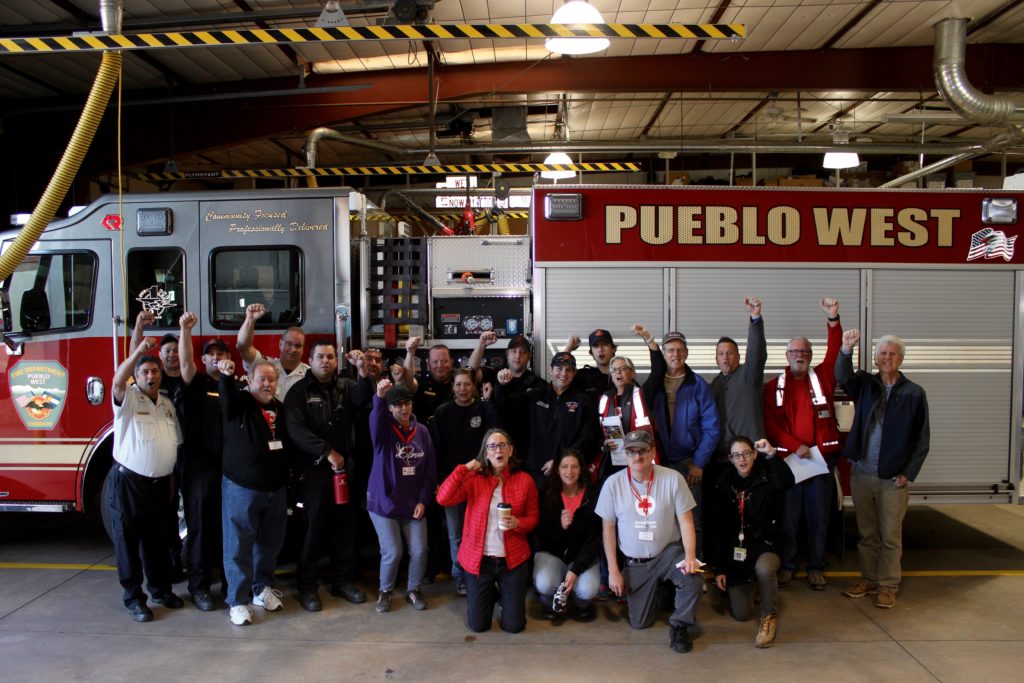 By 10 a.m. Monday morning, emergency response vehicles and Red Cross trucks lined the streets of a Pueblo West neighborhood as teams canvased the area on foot, carrying new smoke alarms and educational flyers.
Members of the community met the team of volunteers with surprise and appreciation.
One woman, who seemed to feel a strong sense of community, said, "We try to keep an eye on the neighbors," referencing the elderly couple across the street. "Thank you for checking on us and keeping us informed," she added as a team of firefighters and Red Cross volunteers left the home after installing new smoke alarms and drawing up and posting a personalized fire escape plan.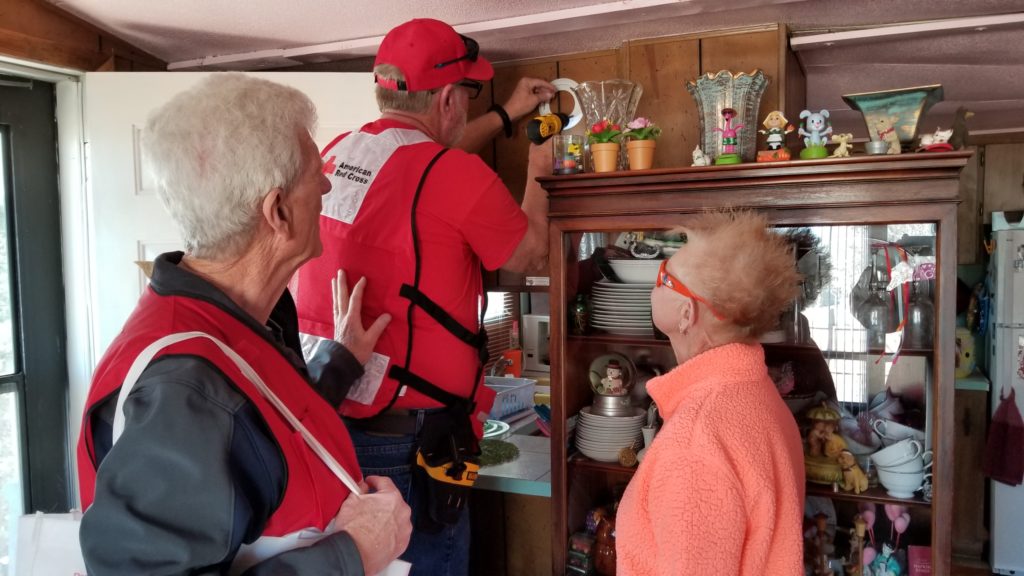 On another street, a Pueblo West firefighter carried a set of yellowed smoke alarms he had recently replaced.
"You can tell (how old it is) just by looking at it," he said, adding that the smoke alarm's yellow hue was a sign of its age and inefficacy. There were only two smoke alarms in the home when there should have been three. The firefighter added that the residents hadn't even known their smoke alarms weren't functional, a theme that was common among residents.
Smoke alarms are only good for ten years, a crucial and potentially deadly fact many people don't think about. The American Red Cross encourages people to not only replace their smoke alarms every ten years, but to check the batteries regularly.
"I have three kids and I just haven't had a moment to stop and check my own (smoke alarms)," Trisha Morrow, a Pueblo West leasing agent who spends most of her time making sure other homes are in top condition said as firemen replaced her smoke alarms. "This is awesome. This helps out so much. It makes me feel more comfortable, especially with my youngest. It's just going to make me feel a lot safer now that I know that these are up to date and functional."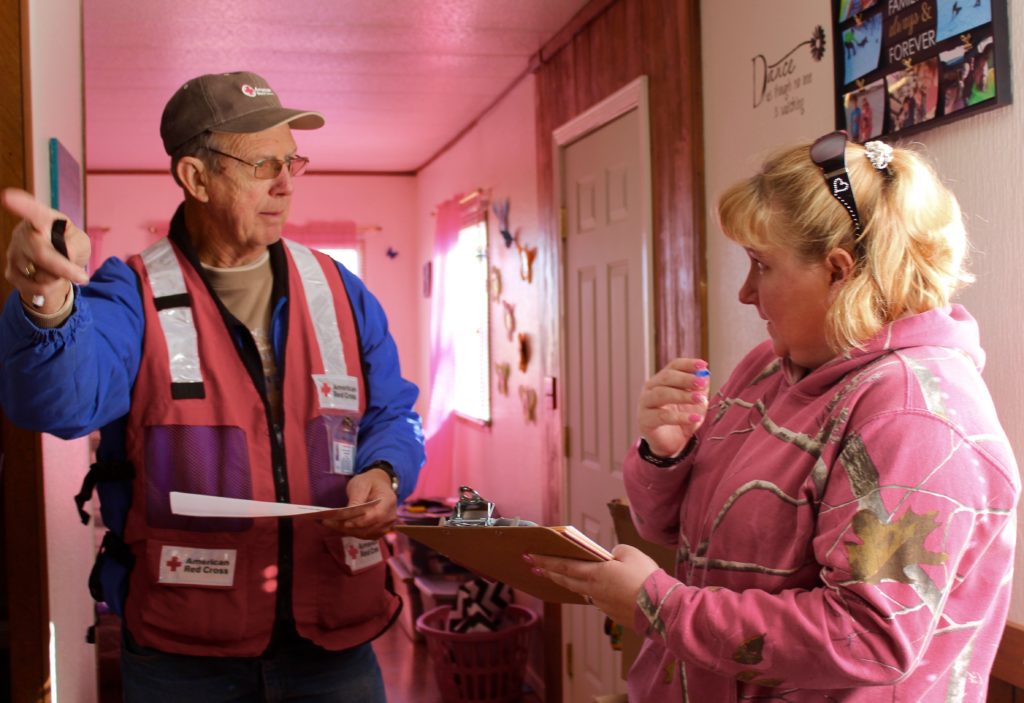 While firefighters checked and replaced resident's smoke alarms, American Red Cross volunteers spoke with residents about creating an evacuation plan and practicing 'fire drills' with their families.
"Installing smoke alarms is great, but actually having a plan to get out after the initial fire and knowing what you want to do afterward… helps increase your chances of getting out alive," Laura Kozozek with the American Red Cross said. "Making sure that you know what to do…builds resiliency in our communities. We want to make sure they have two exists because it takes only two minutes for a house to go up in flames."
The American Red Cross of Southeastern Colorado is already planning to partner with other local fire departments to install smoke alarms and increase community preparedness in the coming months.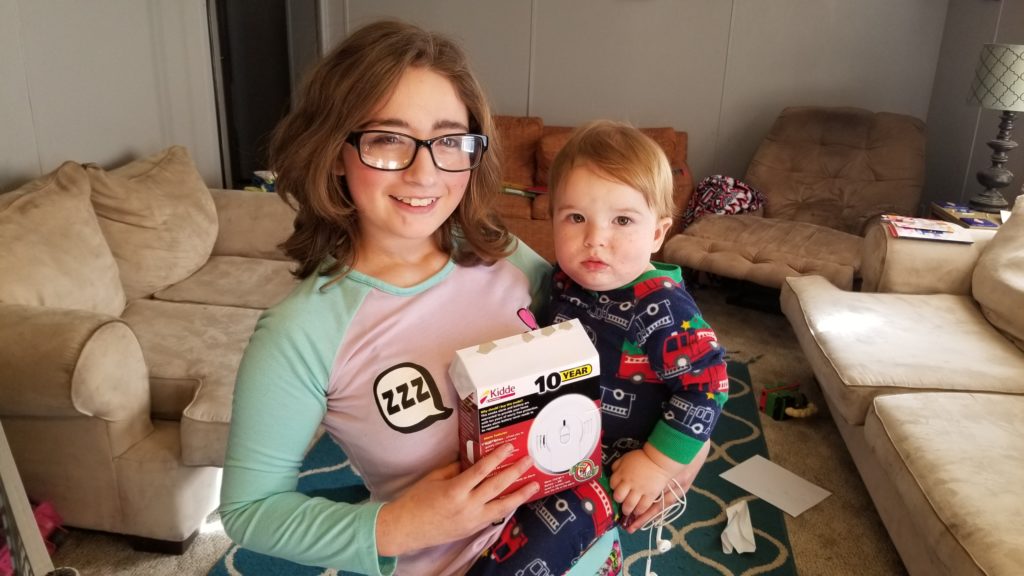 The following communities can expect to see American Red Cross volunteers and firemen installing smoke alarms in their neighborhoods:
April 27- Fountain
May 10- Cimarron Hills
May 11- Canon city
TBD- Leadville
Lear more about the Red Cross Home Fire Campaign at www.redcross.org. You can also see more of our photos on our Flickr site.