Story and photos by Beth Bernhardt, American Red Cross
The Flu is back and all of us need to be better about washing our hands to avoid spreading germs. According to the Colorado Department of Public Health and Environment, in this flu season, we have had nearly 1,200 people hospitalized and 1 child fatality.
The Red Cross partners with the medical community, health departments and the CDC to provide solid information about personal hygiene and especially about washing your hands to prevent the spread of disease. You can download a flu safety checklist to help you this flu season.
Keeping hands clean is one of the most important things we can do to stop the spread of germs and stay healthy. According to Ashley Renzo, a nurse at Medical Center of the Rockies, handwashing stops the spread of contact-borne and food-borne illnesses. Says Renzo, "Handwashing is the most effective method of stopping the spread of infectious diseases"
According to the CDC, failing to wash or insufficiently washing hands contributes to almost 50% of all foodborne illness outbreaks. Additionally, it's suggested that hand washing with soap can reduce diarrheal disease risks by more than 40% and that hand washing could save one million lives annually (Curtis and Cairncross 2003).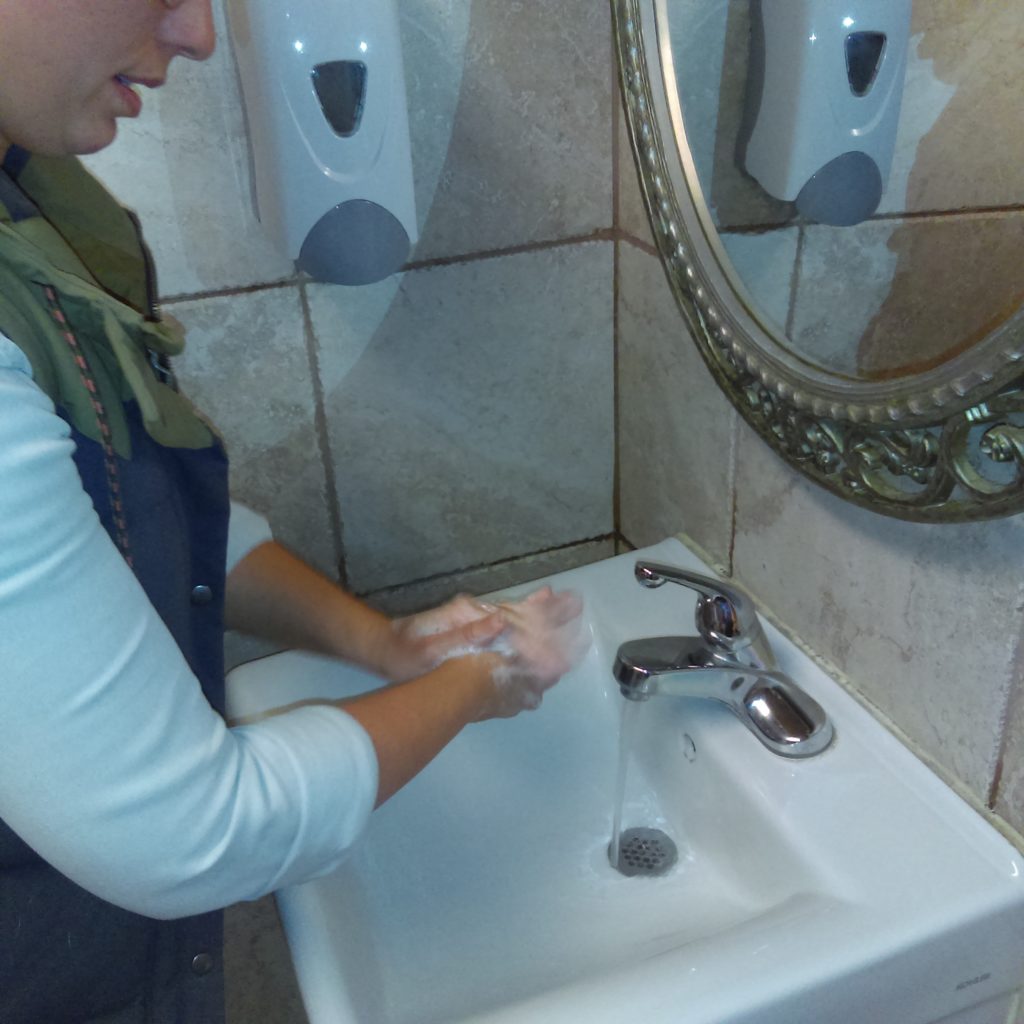 What's the right way to wash your hands? Wet your hands with clean running water (warm or cold), and apply soap. Lather your hands by rubbing them together with the soap. Be sure to lather the backs of your hands, between your fingers, and under your nails. Scrub your hands for at least 20 seconds. Need a timer? Hum the "Happy Birthday" song from beginning to end twice. Rinse hands well under clean, running water. Finally, dry hands using a clean towel or air dry them.
Rinsing is ultimately how you get the germs off of your hands, so it's really the most important step. Again, it's important to use clean running water. Dipping your hands in a stagnant pool of water (or even standing water in the sink) is not the same as rinsing the soap off with clean running water. If all you have is a pool of water—for instance, you are outside and have no access to running water—it is better than nothing and certainly preferable to not washing your hands at all.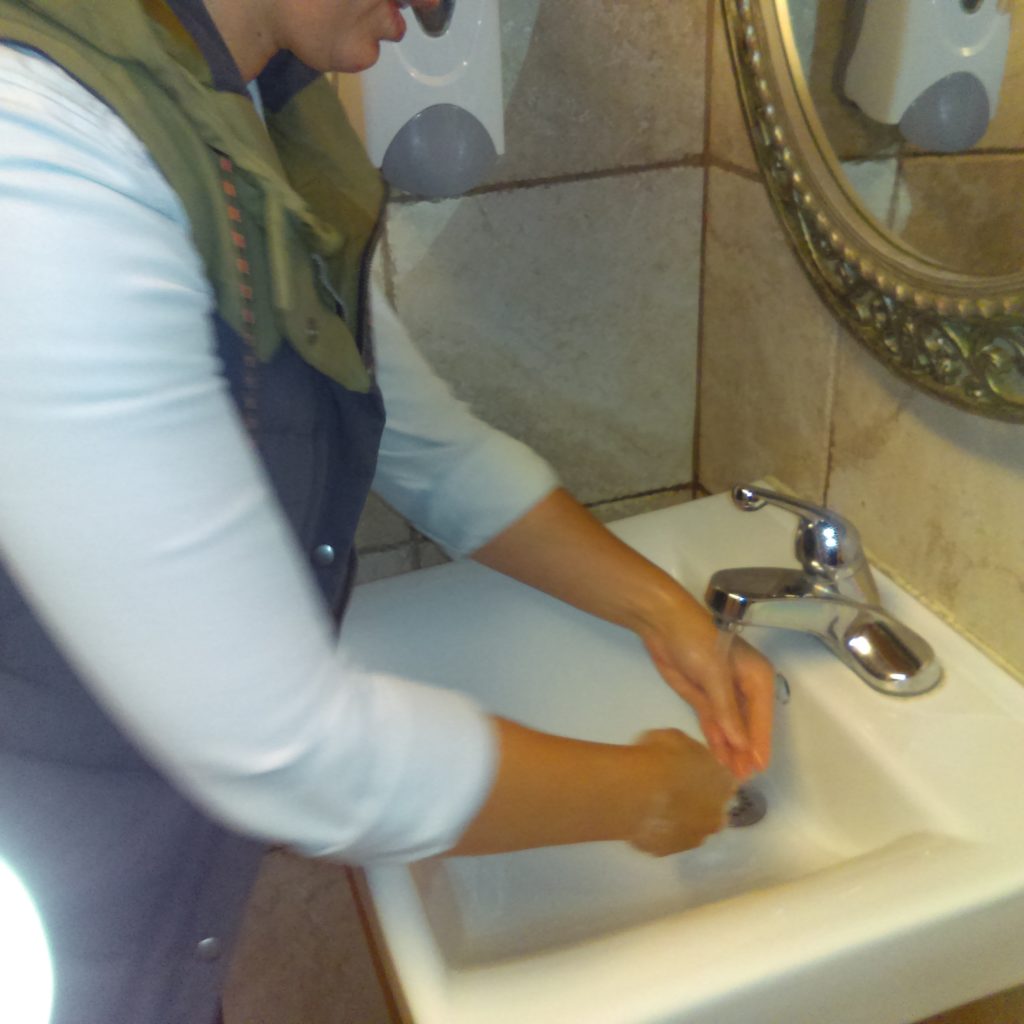 Proper hand washing is the most effective thing one can do to reduce the spread of infectious diseases.
Parents and teachers can reinforce kids' hand-washing habits by using tools such as The Scrub Club® , which offers free materials to raise awareness about the benefits of hand washing to fight germs and prevent illness. The fun, web-based experience is complete with educational materials, music, games and cartoons.
The Scrub Club from NSF International teaches kids about handwashing.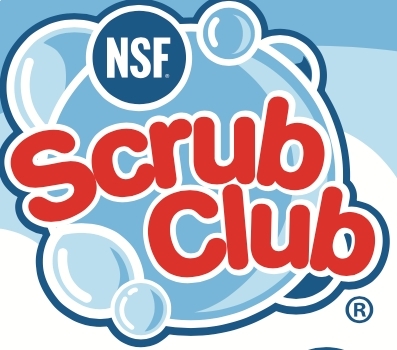 Learn more about how to stay healthy and avoid the flu at redcross.org/