Wednesday, December 12, 2018 – The month of November continued to see our disaster responders deployed across an 8,000-mile disaster area. From the east coast hurricane relief, across the country to the California wildfires and then across the ocean to Saipan in the Northern Marinas Islands. We deployed 30 responders to the California Wildfires, 6 to the Typhoon Yutu response in the Northern Mariana Islands with 6 people deployed to the Hurricane Michael recovery effort. While those responders supported people outside of our region, many others stayed behind to directly support the people of Colorado and Wyoming.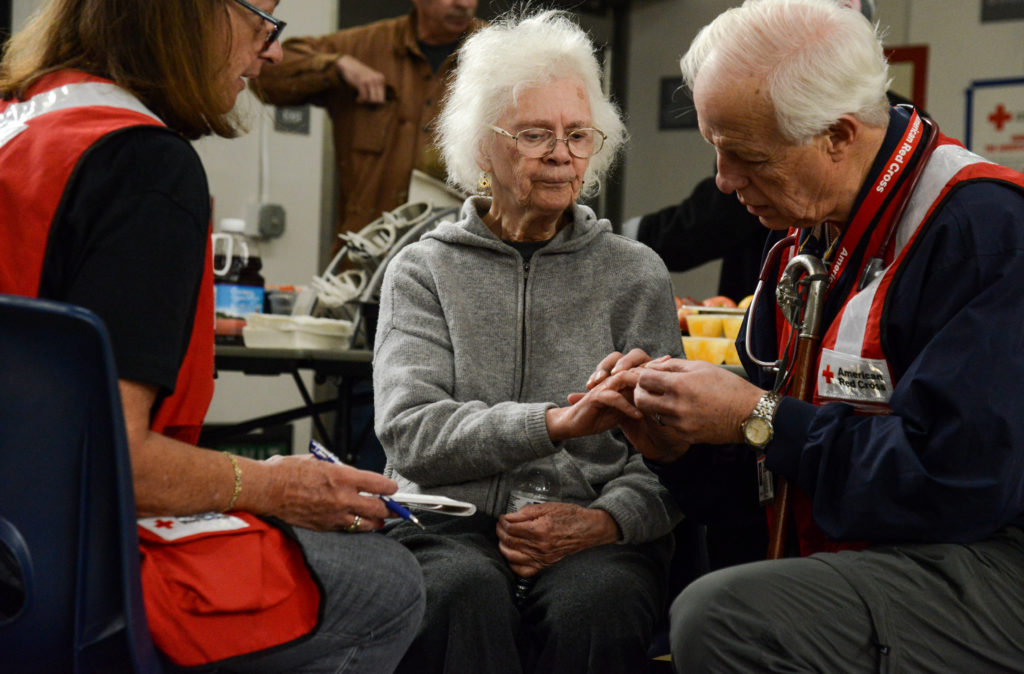 During November we supported travelers stranded on I-70 due to a winter storm. We supported scores of people following multi-family fires, including the Windmere Apartment fire and the Heather Gardens retirement community. We provided comfort and care to people experiencing their darkest hour.
We also made homes safer by installing free smoke alarms and educated families about the importance of fire safety and disaster preparedness.
As we move forward to the Winter Solstice in December we want to remind everyone about the importance of preparing for emergencies. Disasters can happen without warning and as our numbers below indicate, home fires are the most common disasters in Colorado and Wyoming. We know that our hearts and minds will be on the coming holidays but we all need to reflect on the importance of safety at home and on the road. Download the free mobile app, Emergency, so you will be better prepared. Visit www.redcross.org/mobileapps.
Breakdown of the CO & WY 87 county service area:
Mile High Chapter (MHC): 35 individuals received aid; 7 were under 18 years of age and 5 are over the age of 65. The MHC response area includes 10 counties in the Denver Metro area.
Southeastern Colorado Chapter (SeCO): 24 individuals received aid; two people are 65 years of age and older and 9 are under 18 years of age. The SeCO response area includes 16 counties.
Northern Colorado Chapter (NoCO): 22 individuals received aid with 8 being less than 18 years of age and 3 individuals greater than sixty-five years of age. The NoCO response area includes 11 counties.
Western Colorado Chapter (WeCO): 34 individuals received aid. Twelve people are under 18 years of age. The WeCo response area covers 27 counties, serving all western Colorado and the San Luis Valley.
Wyoming Chapter (WYO): 7 individuals received aid and three are under the age of 18. The Wyoming Chapter response area covers all 23 counties that make up the state of Wyoming.
The families and individuals were provided a place to stay, money for clothes, food and medicine. Along with providing casework for the residents in a quick and efficient time frame, Red Cross volunteers will continue to provide support to these families going forward, by doing follow up work to ensure all needs are met and the individuals have a clear path to recovery from this personal disaster.