American Red Cross of Colorado & Wyoming, January 7, 2019 – The end of 2018 was indicative of the entire year with multiple opportunities to help families recover from disasters. Our amazing disaster volunteers provided direct support to 222 people during December. In addition, many of our volunteers spent their holidays away from home helping people recover from the wildfires in California.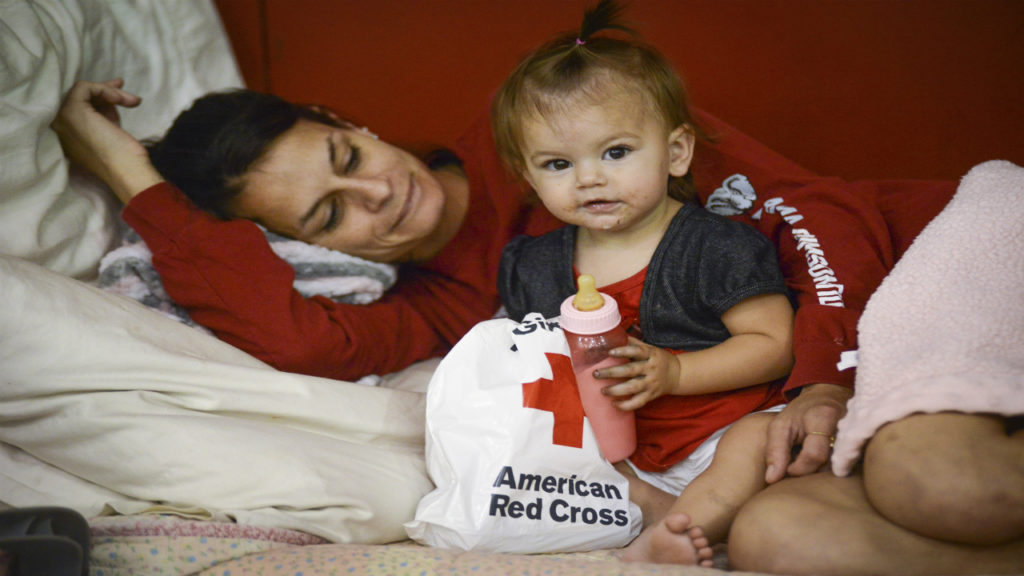 You can be part of that amazing mission by becoming a Red Cross volunteer. We have openings for volunteer positions is all of our programs. If you like to work with children, we need you to become an instructor for The Pillowcase Project. If you want to work with active military, their families or veterans we have positions open for you. If you want to help a family recover from a home fire, we need you to join our disaster action teams. Visit redcross.org/volunteer to see how easy it is to join us.
Breakdown of the CO & WY 87 county service area:
Mile High Chapter (MHC): Sixty-seven individuals received aid; Thirteen were under eighteen years of age and 5 are over the age of sixty-five. The MHC response area includes 10 counties in the Denver Metro area.
Southeastern Colorado Chapter (SeCO): Forty-four individuals received aid; With 10 individuals under eighteen years of age. The SeCO response area includes 16 counties.
Northern Colorado Chapter (NoCO): Thirty-six individuals received aid with 7 being less than eighteen years of age. The NoCO response area includes 11 counties.
Western Colorado Chapter (WeCO): Forty-two individuals received aid. 8 people are under eighteen years of age and 4 over the age of sixty-five. The WeCo response area covers 27 counties, serving all western Colorado and the San Luis Valley.
Wyoming Chapter (WYO): Thirty-three individuals received aid and eleven are under the age of eighteen. The Wyoming Chapter response area covers all 23 counties that make up the state of Wyoming.
The families and individuals were provided a place to stay, money for clothes, food and medicine. Along with providing casework for the residents in a quick and efficient time frame, Red Cross volunteers will continue to provide support to these families going forward, by doing follow up work to ensure all needs are met and the individuals have a clear path to recovery from this personal disaster.