Some days it may not feel much like winter but the threat of hazardous winter weather will remain in Colorado and Wyoming well into the spring. The next couple of days will be a good example of that as another storm moves through the Region bring a sharp drop in temperatures and gusty winds.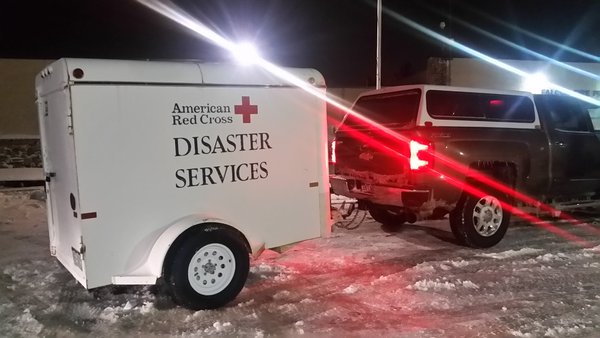 According to the National Weather Service several inches of snow will be blown across the two-state region Wednesday night and Thursday. Mountains will be the hardest hit but there will be plenty of the white stuff to go across the plains. Sadly, much of the snow will be coming in horizontally as strong winds are also expected.
The graphics below were provided by the National Weather Service offices in Boulder and Cheyenne depicting the breadth of advisories and warnings. For the latest information go on line to weather.gov and select your local area.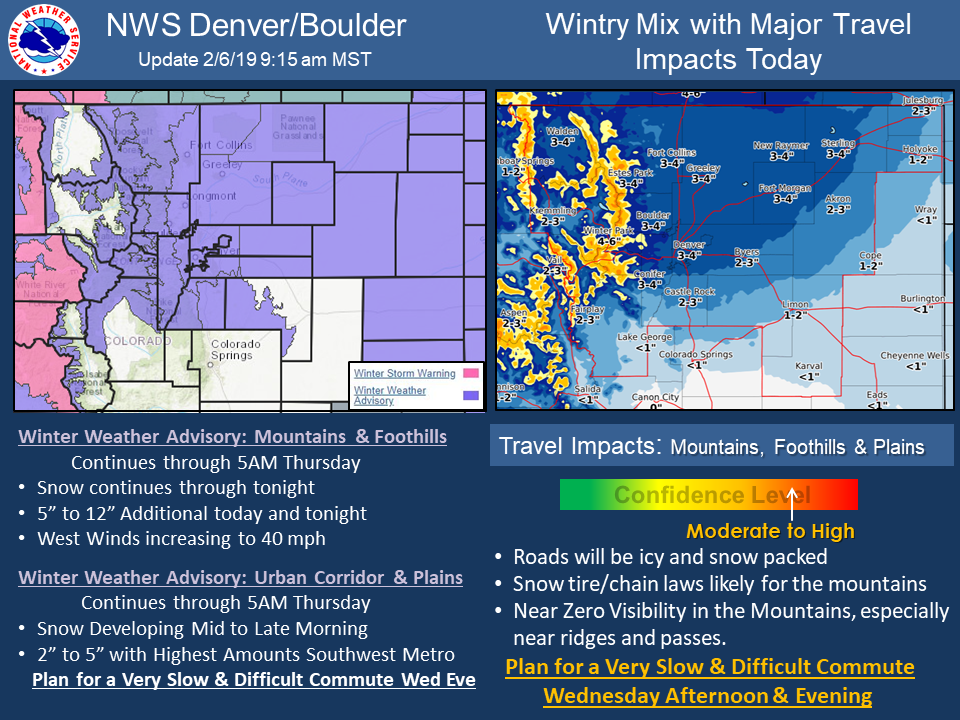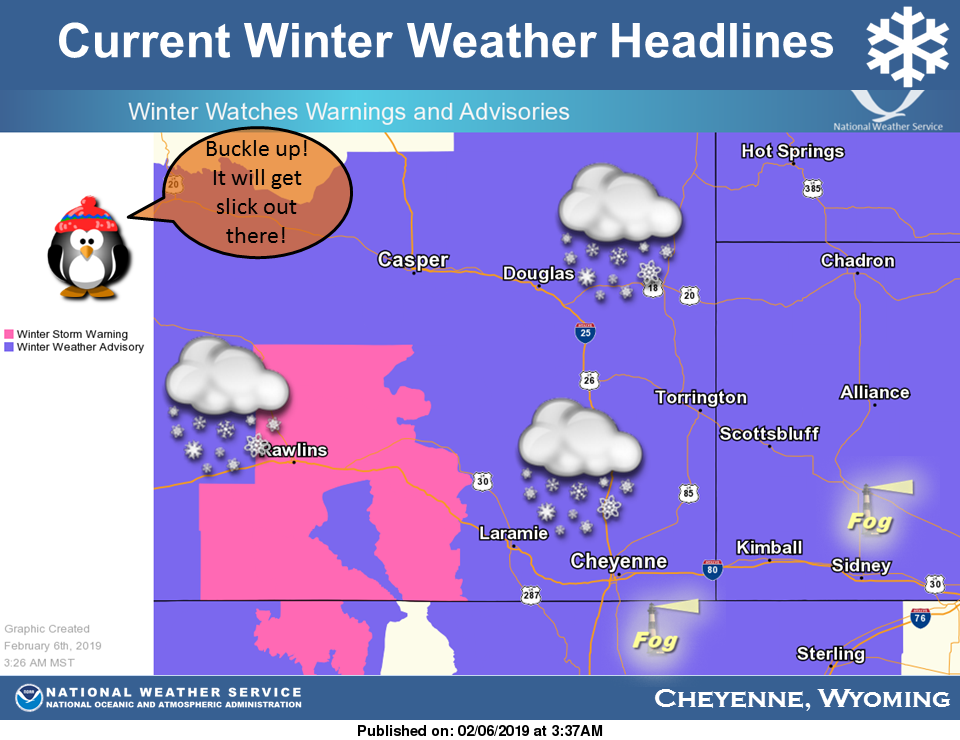 The Red Cross has safety tips available at www.recross.org/prepare. These tips will help you prepare, endure and recover from the coming winter weather.
According to Mike Masto, Regional Disaster Officer for the Red Cross Colorado & Wyoming Region, "Winter Storms in the Rockies can be deadly. Being informed and prepared is the most important thing you can do. Download the Red Cross mobile app, Emergency. It will help before, during and after the storm."
Before the storm:
Assemble an emergency preparedness kit.
Stay informed about your community's risk and response plans
Bring your companion animals indoors
During the storm:
Stay indoors and layer loose fitting clothing.
Listen to local media or NOAA Weather Radio for storm updates.
Eat and hydrate regularly so your body can produce its own heat.
After the Storm:
Avoid driving until conditions improve
Avoid overexertion. Heart attacks can occur from shoveling heavy snow.
Check outdoor animals and help people who require special assistance.
Most importantly, take care of yourself. Children and elderly are more susceptible to winter hazards.